FAWM 2021
This is my first FAWM, or February Album Writing Month. A month long celebration of song writing where the participant attempts to write 14 songs in 28 days. There is a welcoming community of contributors who are ready and eager to lend help and even collaborate with other songwriters. You can learn more by going to the website found at FAWM.org and my members page can be found HERE.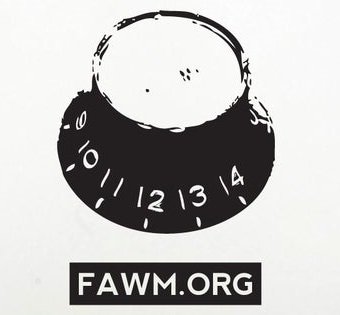 ---
Song #1 – Play It
I just got back into gaming only a few years ago and just started gaming online in 2020. With that I've started to meet some great people and Bryce who I meet online playing games suggested me write a song about game and life, so this is dedicated to him. It's a rather silly song that I've spent way to much time on already and it was supposed to be even simpler but as I got to record it I started adding things and then a key change happened, well long story short, I'm now letting it go…
---
Song #2 – Letter To Jim
Last year I reconnected with an old friend. I had heard his wife had passed away a few months prior and wanted to send my condolences but the call was just awkward, so I thought about that and how a letter might have been a better way to initialize a reconnection with my old friend. The names have been changed but the sentiment is there. The recording was quick and raw but I'm happy with the first pass…
---
Song #3 – Why Die? (Follow The Light)
I wrote the chords first in hopes to write something that was dark in the verses and uplifting in the chorus. The words are mostly temporary right now, but I do like a couple of lines. The subject matter was just what was on my mind but I can see the song changing course in the future.
---
Song #4 – On The Count Of Three (Variations On Do-Re-Mi)
I decided to compose a solo piano piece for this weekly challenge in the form of variations on using the three tones in the melodies – there is even a short fugal section.
---
Song #5 – Outta My Way
This is just a quick idea that I jotted down and recorded (although the recording was days later). It's kind of funky and uses a blues scale and I intend to add more to it, but for now this is how it lives. I also tried some experimenting using vocal effects, but I'm happy with the vide of the song.
---
Song #6 – Melting Icicle
Last week during the freeze there were many beautiful icicle hanging off of my house. I took one of them as my inspiration and created this study for piano that starts in the high register of the instrument and works down during the piece. The dripping of the water off of the icicle can be heard at the onset of the composition. It's written in a modified sonata form that I plan to go back to and add more to the development and recapitulation sections.
---
Song #7 – (Memo) Get Funky [Demo]
Wasn't going to post this but it got me out of my funk. and I finished the last 2 previous songs because of it. It's just a memo I made on my phone for the song but I thought I should post it anyway.
Lyrics
I've gotta get outta my funk and get funky.
Like a G.O.A.T. down on his luck, I'm unlucky.
Don't have no excuses to play
Just gotta chase all my lazy away
And bring back my skip and my jump and get funky

Time, to get back to work
Now, before I go berserk
And write another verse about being funky
---